News
German Women working in Refugee Centers Threatened, Dress Down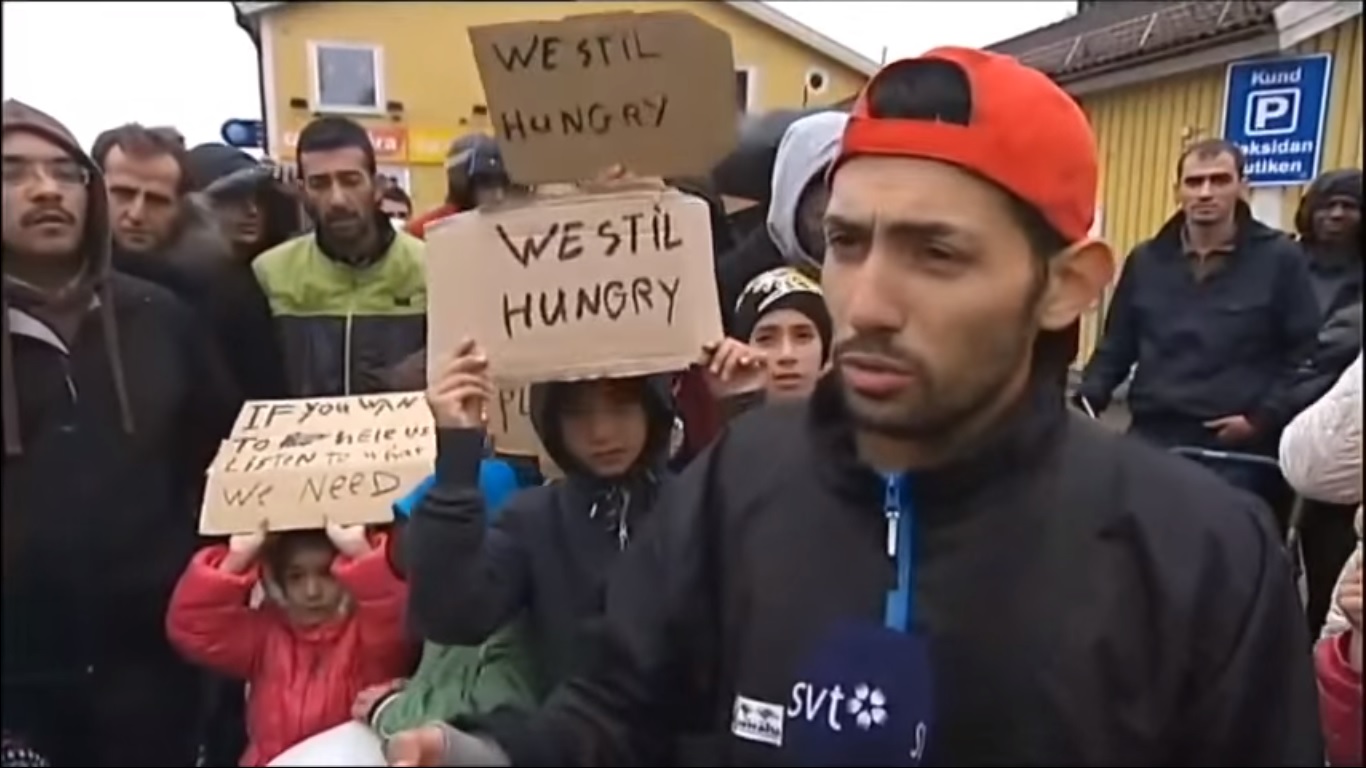 In the latest edition of "why it doesn't take a rocket scientist to figure out why bringing thousands of refugees to the United States is not a good idea," we have a new, but definitely expected account from Germany this week.
Women workers at refugee centers are reporting difficulty in working with the men being processed. The refugee men, it is reported, don't listen to or respect the workers, and are making the women extremely uncomfortable.
As one female employee reported to The Express,
"Of course you may not assess all refugees the same: there are many who are very friendly, happy to be here, very grateful, very willing to be integrated. But if I am honest, working with 90 per cent of them is rather awkward and unfortunately not as I previously thought. First of all, many of them are extremely demanding. They come to me and ask to get an apartment and a fancy car and, best of all, even a really good job for them. If I try to explain to them that's not possible, they are often noisy or even really aggressive. Some from an Arab region recently yelled at a colleague of mine: 'We decapitate you!'.

Because of these and other things, the police were called to us several times a week."

She said she has also been horrified by refugees attitudes towards women.

She said: "It is well known that it is mainly single men who come here – about 65 per cent, many less than 25-years-old. And some of them do not respect women at all. They accept that we're there but they don't take us seriously at all. If I tell them or give them a statement, as a woman they barely listen to me, dismiss it as irrelevant and just contact one of our male colleagues."

"For us women they have often only scornful looks – or just intrusive. They whistle loudly, say something to one another in a foreign language, laugh. It's really very unpleasant. It even happened that they have photographed us with their Smartphone. They do it without asking even if one has protested. I once walked up some steep stairs and some of the men walked behind me and they were laughing the whole time and, I guess, talking about me. They shouted something at me. Colleagues have told me similar things have happened to them. But they said that there's nothing you can do."

She said she has gone from wearing close-fitting clothes to "wide-cut trousers" and tops with high necklines. She also wears little make-up.

"Mostly I spend all day if possible in my little office. And I no longer go by train to work or back – because the other day a colleague of mine was pursued by some of the young men and harassed, even in the railway carriage. I spare myself that and come to work in the car. I think it's horrible that I do this and I consider it necessary. But what should I do, what would be the alternative?"

"Termination is really the only thing left for me. But I originally excluded that because I like my colleagues very much, the refugee children also. And I was previously so very convinced of the job and the whole refugee thing in itself; it is a little different than anyone has imagined. And the termination would of course recognize this admission."

"Now I think more specifically about it. Many colleagues also want to quit. Because they can stand it no longer."
When you take 25 year old males who grew up under Sharia law – where women are treated as mere objects – is anyone really surprised by this behavior? Or that refugee center workers would rather quit than face such harassment? Sound off in the comments below!