News
Green New Deal Estimated to Cost $93 Trillion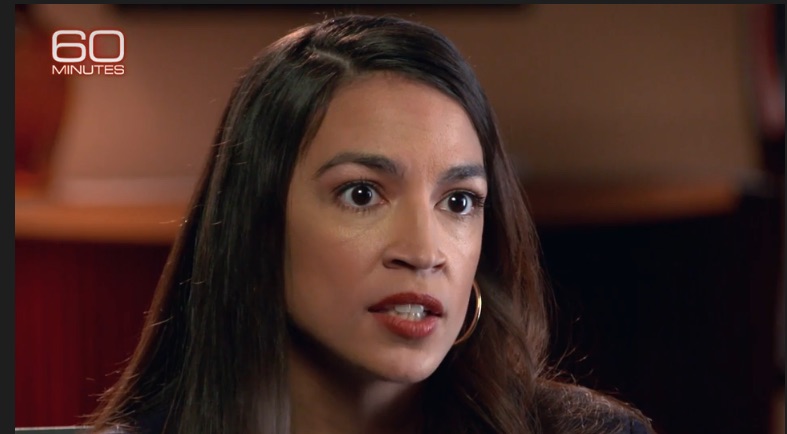 The Green New Deal carries a big price tag.
The Democrat inspired resolution to transform our energy infrastructure is estimated to cost about $93 trillion.
Bloomberg reports:
Representative Alexandria Ocasio-Cortez's ambitious plan to fight climate change won't be cheap, according to a Republican-aligned think tank led by a former Congressional Budget Office director.

The so-called Green New Deal may tally between $51 trillion and $93 trillion over 10-years, concludes American Action Forum, which is run by Douglas Holtz-Eakin, who directed the non-partisan CBO from from 2003 to 2005.

That includes between $8.3 trillion and $12.3 trillion to meet the plan's call to eliminate carbon emissions from the power and transportation sectors and between $42.8 trillion and $80.6 trillion for its economic agenda including providing jobs and health care for all
Massachusetts Democrat Senator Ed Markey blasted the cost estimate in a Tweet:
Any so-called "analysis" of the #GreenNewDeal that includes artificially inflated numbers that rely on lazy assumptions, incl. about policies that aren't even in the resolution is bogus. Putting a price on a resolution of principles, not policies, is just Big Oil misinformation.

— Ed Markey (@SenMarkey) February 25, 2019
Markey was one of the elected officials that joined Representative Alexandria Ocasio-Cortez in a press announcement about the Green New Deal.
The Senator is clearly not backing down from his support of the resolution.
Markey fired off another Tweet:
Any time the science and solutions to climate change are debated, Republicans and the fossil fuel lobby spread disinformation, attack supporters, and get allied groups to undermine action. We cannot let them derail us. The #GreenNewDeal isn't just a resolution, it's a revolution. https://t.co/uFDsKLpGnt

— Ed Markey (@SenMarkey) February 25, 2019
The Green New Deal is not realistic and the cost estimate caught supporters of the resolution, including Markey, off guard.
.