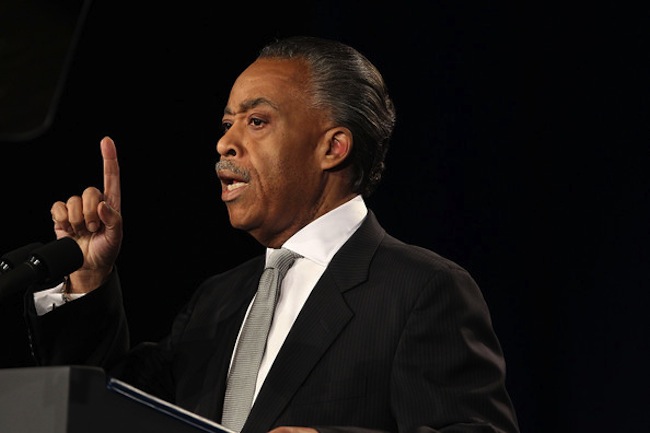 Al Sharpton can make almost anything a civil rights issue if you pay him enough.
Monday, at the White House Champions of Change Faith Leaders for Climate event, the host of MSNBC's "PoliticsNation," Reverend Al Sharpton, said climate change is a "civil rights issue" because it "disproportionately" affects African-Americans.

Sharpton said, "it [climate change] is an issue of justice, and it is an issue of human rights. African-Americans are at a higher risk of being close, or predisposed to areas of carbon, as well as other poisonous pollution in the air. And we have a disproportionate interest because we suffer disproportionately."

He added, "You cannot, not deal with climate change as a health issue, as a moral issue, and as a civil rights issue."
Aside from the terrible speech writing, Sharpton's logic is just straight up wrong. Obama's green energy regulations raise the costs of energy in households and destroy jobs, harming black Americans in low income communities the most.
I debunked the false claims that climate change legislation would help poor and minority Americans in a Washington Times commentary at the end of last year:
The sad truth is Mr. Obama's agenda includes policies that preferentially harm blacks. In particular, Mr. Obama's climate change policy, in effect, serves as a 21st-century version of Jim Crow laws owing to its economic impact on black households. A study from the Pacific Research Institute on the impact of the Environmental Protection Agency's proposed regulations on existing power plants demonstrates the harm Mr. Obama's climate change regulations could cause black families in Ohio.

The EPA's Clean Power Plan establishes state-specific targets for carbon dioxide emissions from power plants to be 30 percent lower than 2005 levels by 2030. Because Ohio uses coal to generate the vast majority of its electricity, the state will experience a significant rise in power costs from the EPA's proposed rule that targets coal-fired power plants that emit carbon dioxide.

The impact of rising electricity costs are not divided equally among Ohio households. As the study shows, wealthy households would be minimally affected, but low-income households would pay a significantly higher proportion for electricity. The lower the income, the greater the economic burden.
You can read the rest at the Washington Times here.