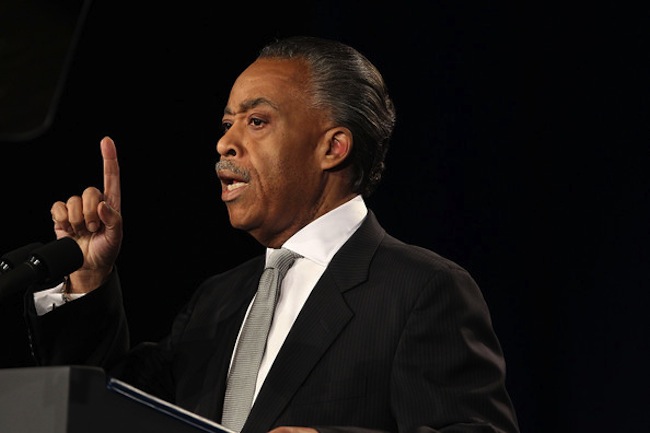 Professional race baiter Al Sharpton has a problem with this year's Oscar nominations. You guessed it- there are too many white people nominated for the Oscars.
According to The Hollywood Reporter:
Al Sharpton lit into Hollywood Thursday morning after this year's Oscar nominations were released and not a single African-American was up for one of the 20 available slots in the four acting categories.

"Hollywood is like the Rocky Mountains, the higher up you get the whiter it gets. And this year's Academy Awards will be yet another Rocky Mountain Oscars. Yet again, deserving black actors and directors were ignored by the Academy — which reinforces the fact that there are few if any blacks with real power in Hollywood," Sharpton said in a statement.

He added: "Being left out of awards consideration is about more than just recognition for a job well done; winning an Oscar has long-lasting cultural and economic impacts."

The Academy has recently made a concerted effort to diversify its membership, inviting 322 new members over the summer including Selma star David Oyelowo, British actress Gugu Mbatha-Raw, who appears in Concussion, and Straight Outta Compton director F. Gary Gray.
Since Al Sharpton's MSNBC show got demoted, he has plenty of free time to stand on the sidelines and wait for opportunities to make himself relevant in the media again.
But if Al Sharpton really cared about the "long-lasting cultural and economic impacts" of the black community he would be focusing on what's going on in Washington, not Hollywood. The progressive policies of the Obama Administration disproportionately raise the price of food and energy, destroy jobs, and lower the quality of education in poor and minority neighborhoods.
Instead Sharpton is promoting those harmful policies at the expense of the black community, in order to enhance his own bottom line. At the end of the day, the only color Sharpton really sees is the green going into his bank account.